General Contractor | Rockford
Contemporary Hammer Works, Inc. is a general contractor serving Rockford, Roscoe, DeKalb, Freeport, Beloit, and surrounding areas. Our professional team specializes in commercial construction, including retail stores, outlet malls, and other related projects. For a more in-depth look at what Contemporary Hammer Works, Inc. can do for you, please visit our services page.
A Well Managed Project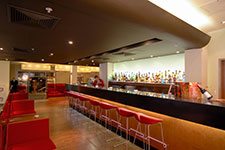 We have been providing general contractor services for over twenty years, and during that time we have perfected the craft. We complete each project on time, according to plan, and with the finest craftsmanship in the area. Our broad range of construction and carpentry skills enables us to finish projects without a lot of subcontractors, guaranteeing that our team is in charge and overseeing the project during every step of the construction process.
Contact Us
The general contractor services at Contemporary Hammer Works, Inc. are designed to provide customers with custom, high quality construction services. Please contact our team of commercial builders with any questions about the company or the services we provide.
Rockford, Roscoe, DeKalb, Freeport, Beloit